This spring is perfect time for employee mental wellness e-trainings
Real skills. Real Change. Now available from anywhere!
20.04.2017
Entrepreneurship & Work
The next Conscious Initiative Conference "TECHNOLOGY. HUMAN CAPACITY. AWARENESS." will take place on 03.05.2018 in Tallinn. Yes, it is a year from now. However this spring you have a perfect opportunity to take an e-training instead. Wellness Orbit mental wellness gym e-trainings enable your company staff to be more insightful, resilient, foster creativity and innovation, take initiative and personal responsibility. Wellness Orbit is our global digital training platform that secures excellent mental wellness for employees and entrepreneurs. It offers curated, highly professional digital mental wellness e-trainings for self-development and re-inventing human capacity that differs and at times even disrupts conventional methods.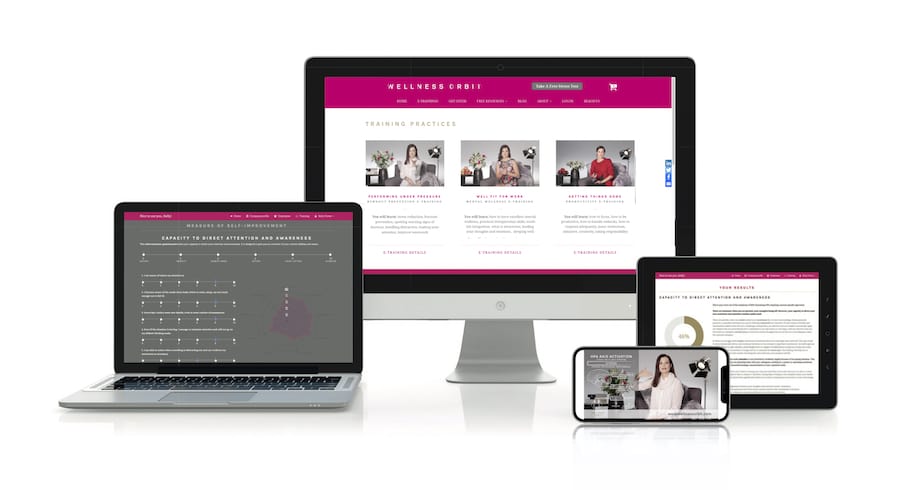 Wellness Orbit e-trainings are much more than pre-recorded professional FullHD videos. Here your company staff is immersed in a systematic, well designed, and digitally facilitated learning experience with self-assessment, feedback, workbook, quizzes, and suggestions for group discussions. The content of the trainings is exclusively developed by mental wellness pioneer Dr. Helena Lass.
Our second e-training is entitled "Well Fit for Work" and brings into focus awareness-based intra-personal skills. Intra-personal skills provide tools to change habits so those top professionals could face the challenges in the most effective manner possible. These skills enable a "green light" for professional development by increasing attention, ability to lead emotions and thoughts, having personal insights, confidence, and drive.
Easy to set up and easy to use
The initial setup for the first e-training for your whole team takes approximately 15 to 30 minutes. So it is even simpler than booking a conference ticket. You can truly enjoy it anytime and from anywhere!
Choose a single training or annual membership and cater to the different developmental needs of all of your employees with one go, at one destination.
Share this story: